2. Schedule a video consultation call with a member of the Called College team. This introductory call helps us get to know you and learn more about your calling. Schedule a call here.
4. Send North Central University your official high school transcripts as well as transcripts from any previous undergraduate institutions you've attended. Request to have your official transcripts sent from your previous institution directly to the Admissions Office at North Central University.
– You can submit unofficial* or official transcripts via email to admissions@northcentral.edu.
– Or, mail all of your materials to:
North Central University Admissions Office
910 Elliot Avenue
Minneapolis, MN 55404
*Even if you submit an unofficial transcript, official transcripts directly from your institution must be submitted.
5. Submit your FAFSA — Go to studentaid.gov to complete your Free Application for Federal Student Aid as soon as possible. This will be the first step in your financial aid process. Make sure you include North Central University (code #002369) on the list of schools to receive your FAFSA information.
NCU Application Step-by-step Guide
For Enrollment Type, select "online." When asked "Are you applying to take classes online"? select "Yes."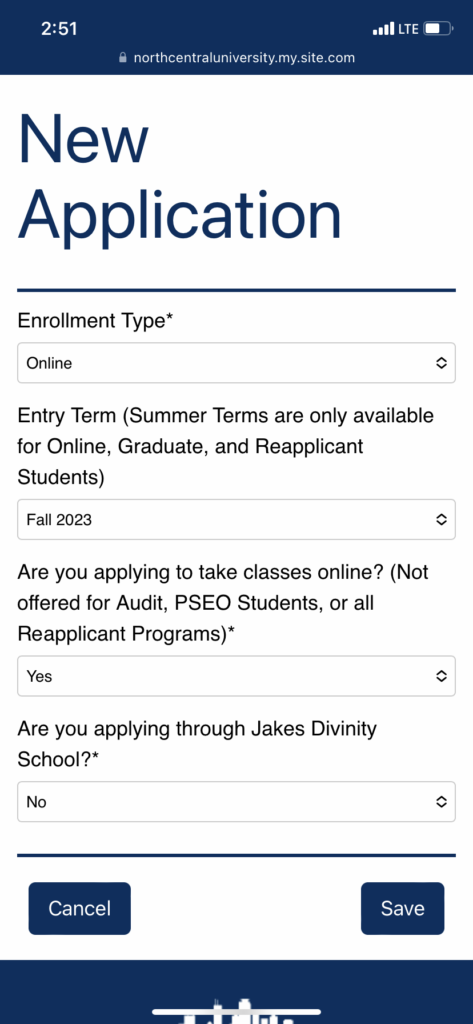 For "Are you taking classes as an undergraduate or Graduate student?" select

"Undergraduate."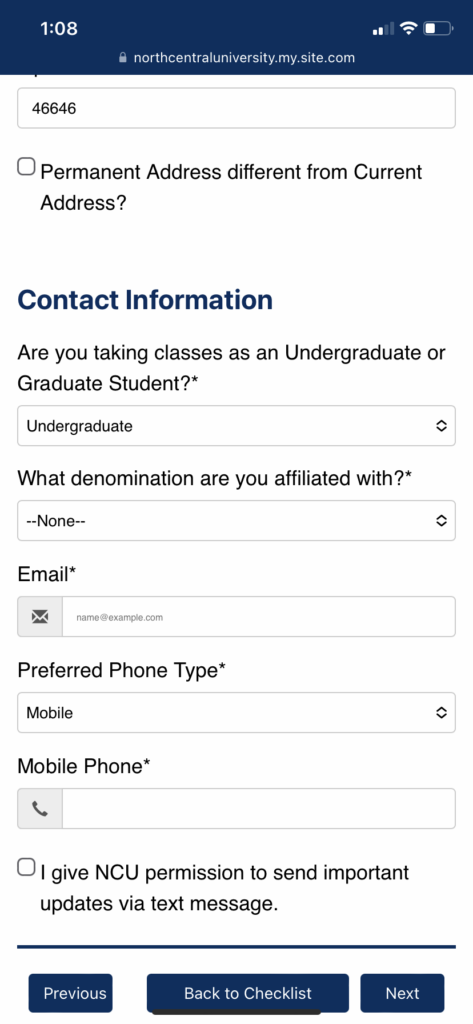 When asked "Are you affiliated with one of North Central's Academic Church Partners?" select "Yes" then select "Called College."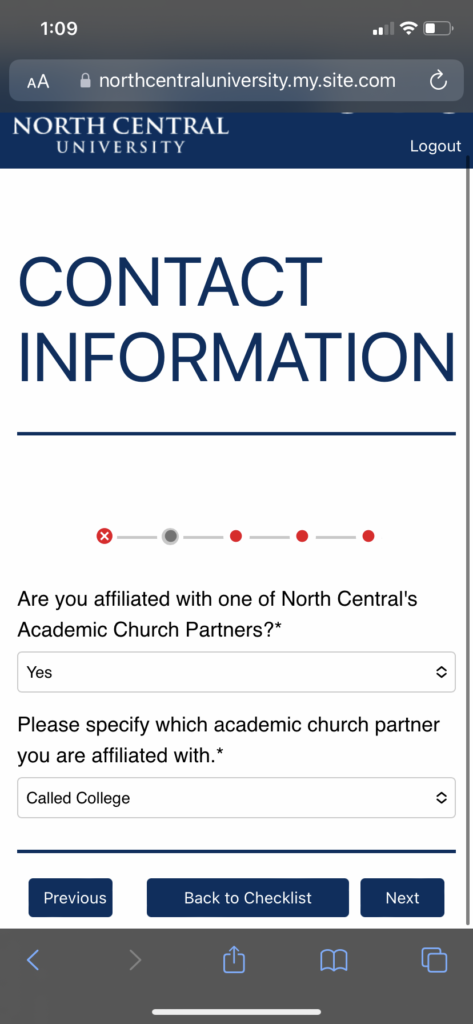 For "Major of Interest" select "A.A Called College."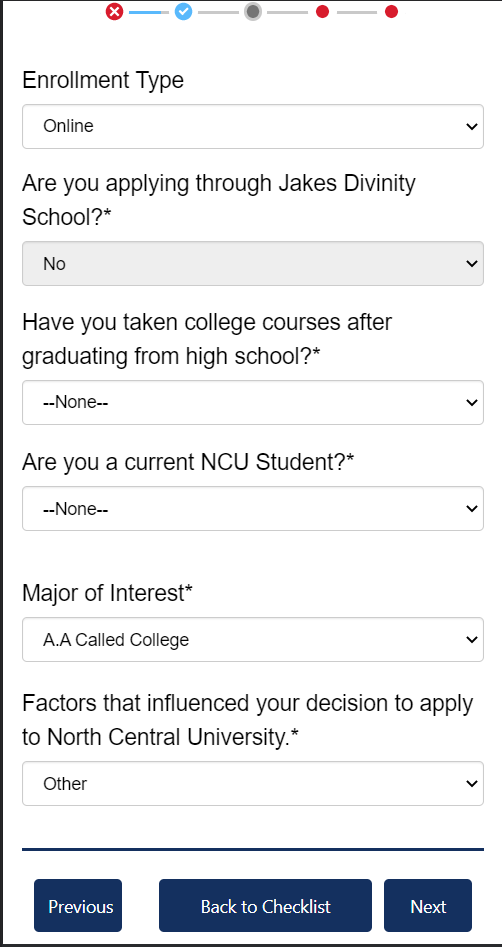 GED – Select "No" if you graduated or will graduate with a diploma from a high school.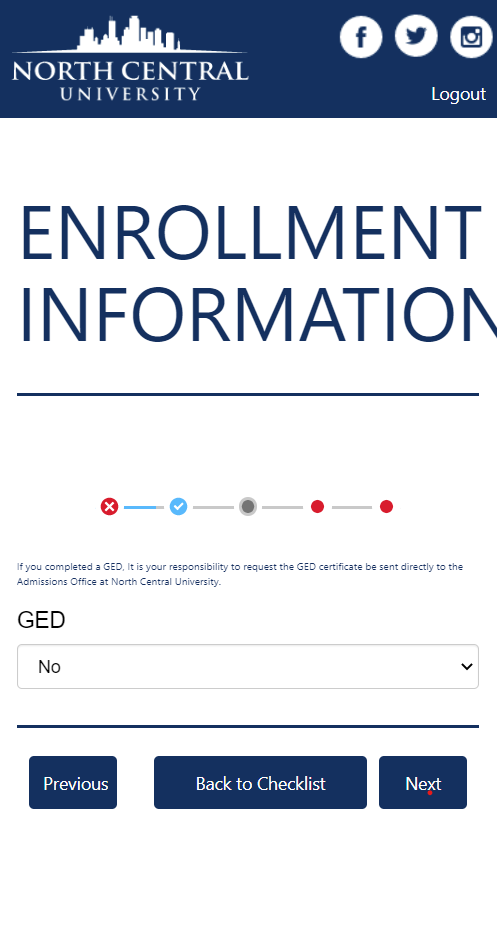 For "College(s) Attended", list any colleges you have attended in the past. If you have not attended any colleges, skip this page.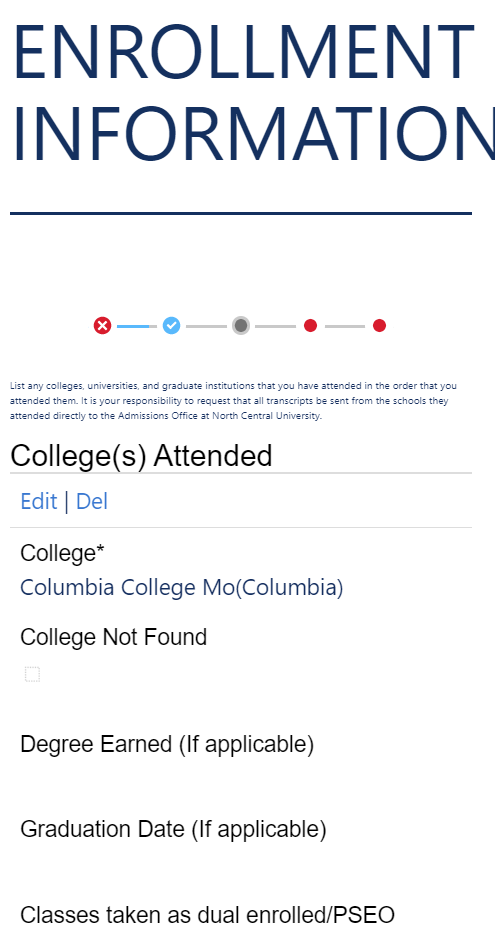 When asked "Why does the online education format appeal to you?" you may simply reply "Called College."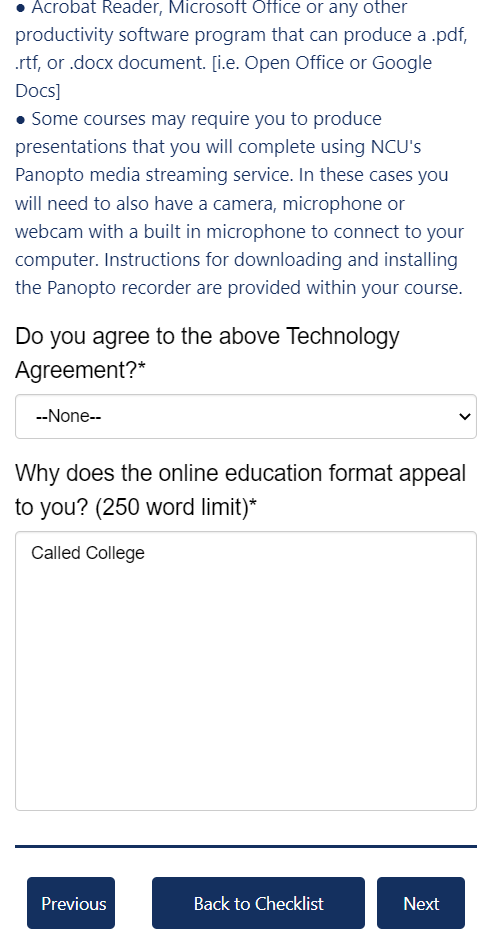 Upon completion of the online signature page, press "Back to checklist." Your application should now look like the photo below. You should have all green checks. If you have any red Xs, click on that checklist item and answer all its questions.
Once you have all green checks, click "Submit Application." Even if it looks like nothing happened, your application has been submitted. You should receive an email from North Central University with the subject line "Congratulations on submitting your application!"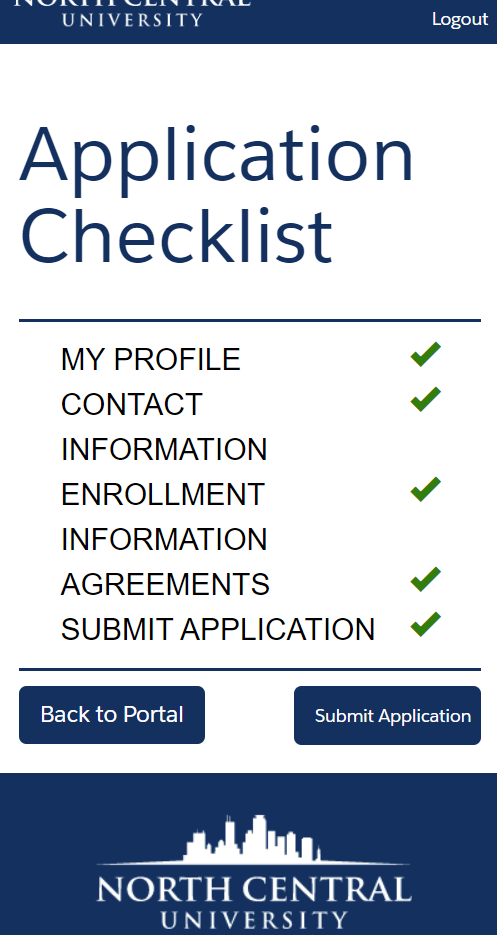 HAVE QUESTIONS? Call or Text (877) 225-5240